Maintenance Tax Note
In 2018, the ACC Board of Regents approced a $25 million maintenance tax note for campus improvements and much-needed upgrades to facilities.
The tax notes will fund upgrades to aging infrastructure on campus including the replacement of water lines, roof repairs, HVAC equipment, electrical, security and more. Many of the facilities on the ACC campus are more than 50 years old and are in need of improvements to critical system.
Updates about the construction on campus are also posted to social media regularly.
---
Current Construction
Construction crews are busy working on Buildings B, D, E and R. There are sections of Building D that are barricaded off to the public.
Construction is nearly finished in Building G while the Communications Department has finished its move to Building B.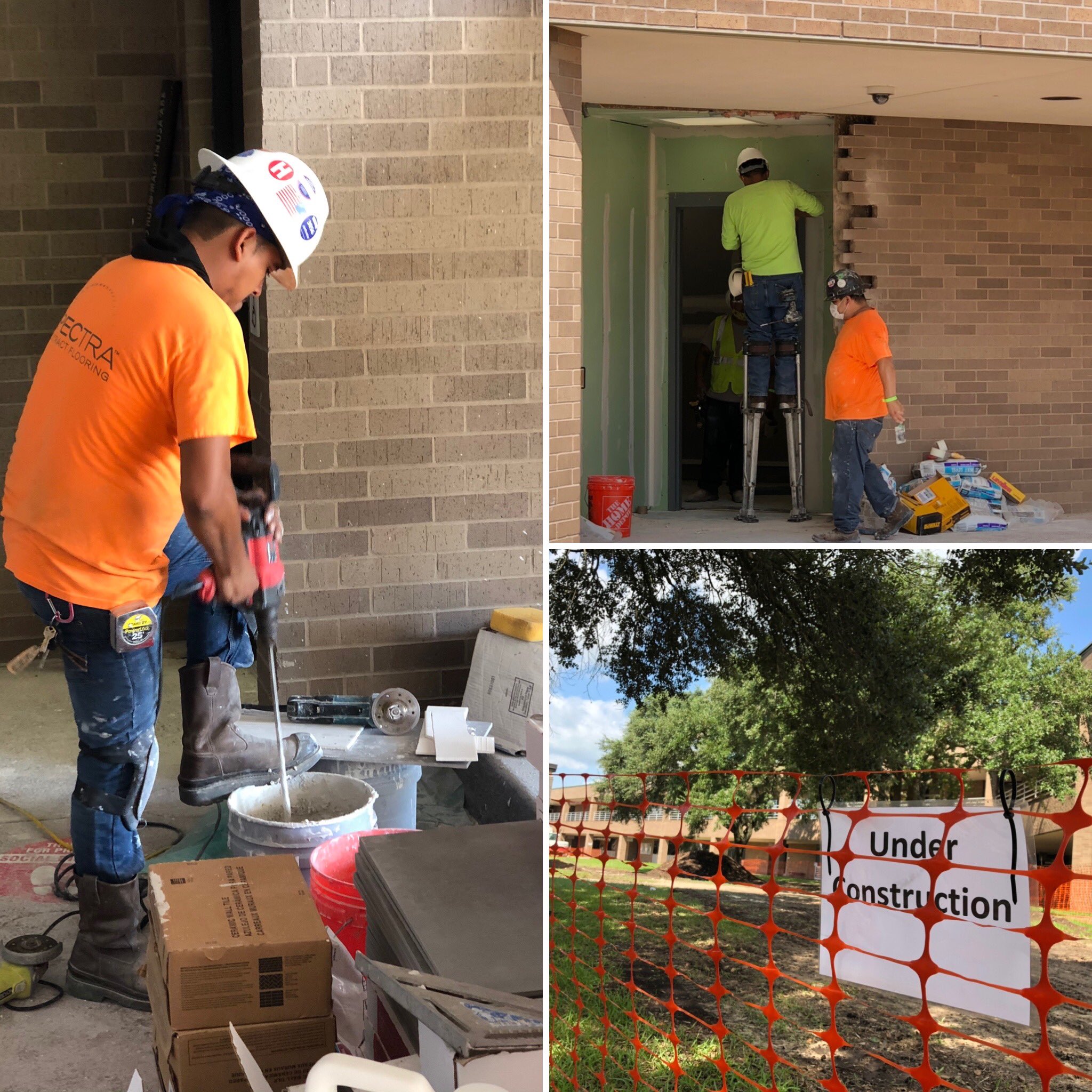 President Albrecht led Board of Regent members on a tour of the construction through the facilities.

At the September board meeting, regents approved the purchase of new chairs for the Nolan Ryan Center.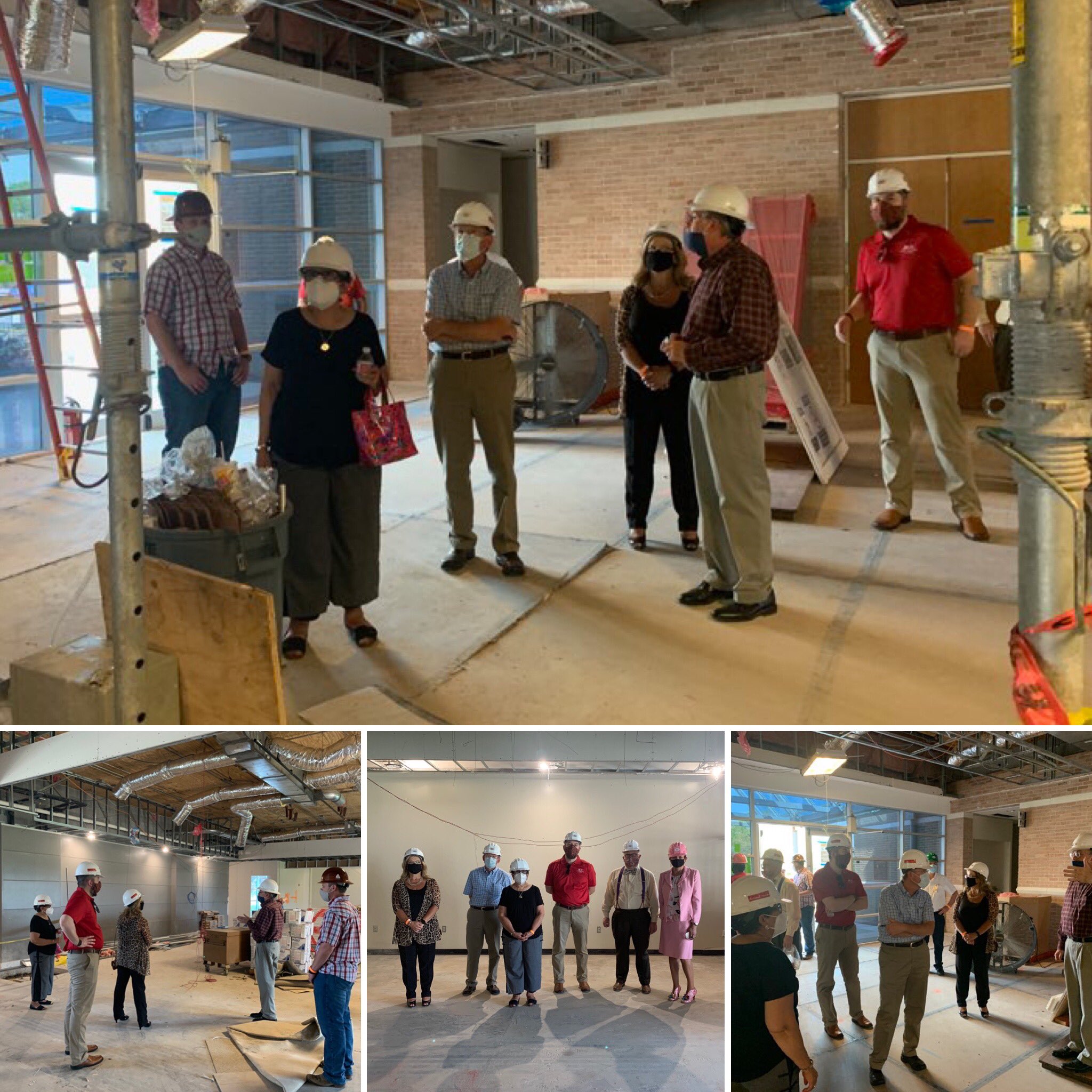 Construction Crews continue work on Buildings B, E and the Nolan Ryan Center. While preparing Buildings C and D for work.

---