ACC Faculty Wins Fiction Prize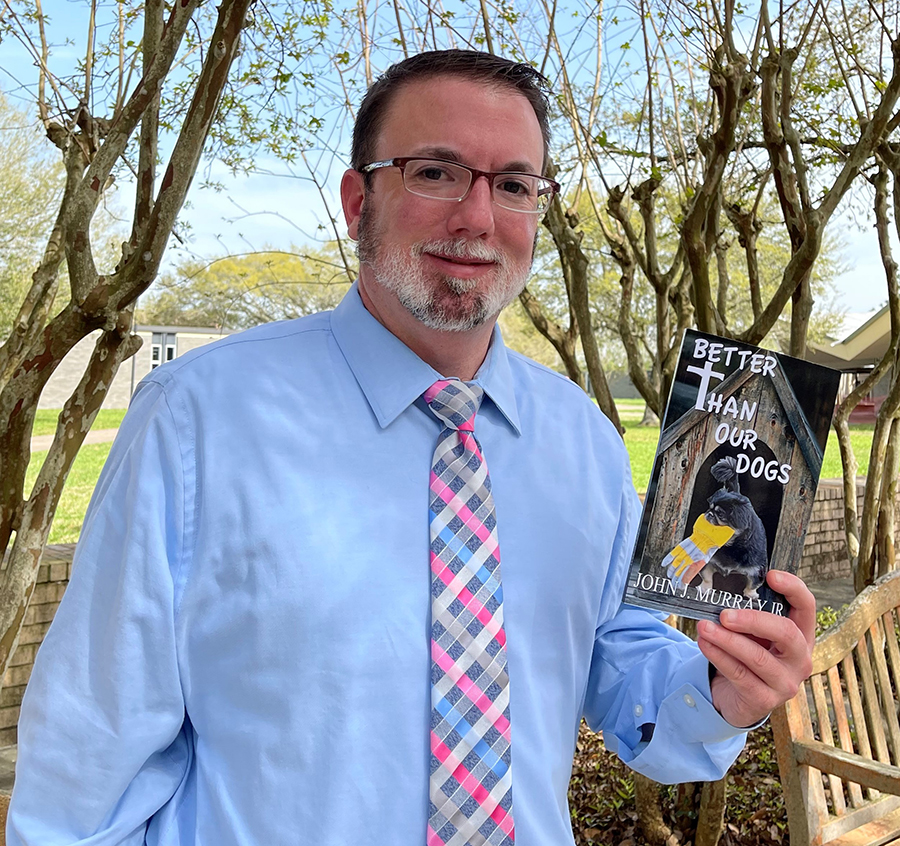 While he was out one day on a walk with his dog Chloe, John J. Murray watched as his neighbor struggled to train his own puppy to contain his excitement.
"The neighbor was just trying to get the young dog to sit on a bench and stay on it as we walked by," said Murray "It hit me, what are the characteristics of a good dog? What are the expectations that we have for a good dog. The message kind of hit me at once."
The incident would inspire Murray to write a novel, Better than Our Dogs, which was recently given the Grand Prize in Fiction from the 2020 Christian Author Awards. The novel includes tales of dog mishaps that echoes lessons from the Biblical Book of James.
Murray is a former practicing attorney and joined the ACC faculty in October as the Paralegal Program director. When not in the classroom, Murray loves to write.
"I've always loved to write briefs and argue cases, it's probably one of the things that drew me to the law to begin with," he said. "I've always had a knack and a passion for it. I like telling stories and I like explaining complicated ideas and making them down to earth where people can enjoy reading them."
Winning the prize was a great recognition because it was chosen from a talented group of nominations, Murray said.
"It's a national competition where winning the Grand Prize means it was the best book in all of the categories for 2020," he said. "So that really meant a lot to me."
Better than Our Dogs has also received other honors from American Book Fest as a finalist, Indy Book We Love by Love Reading, a silver medal from Literary Titan Book Awards and received a 4-star book review from the Online Book Club.
"I really put a lot of my heart into this book," Murray said. "It's a down to earth book that anyone can read. It's a universal book that people can enjoy."
While he is enjoying the success of Better than Our Dogs, Murray is working on his next novel which will focus on a legal client who is bent on changing the rules of a courtroom.
"I have a bunch of different books in my mind, it's just a matter of trying to find the time to write them," Murray said.