ACC Phi Theta Kappa Holds Virtual Induction Ceremony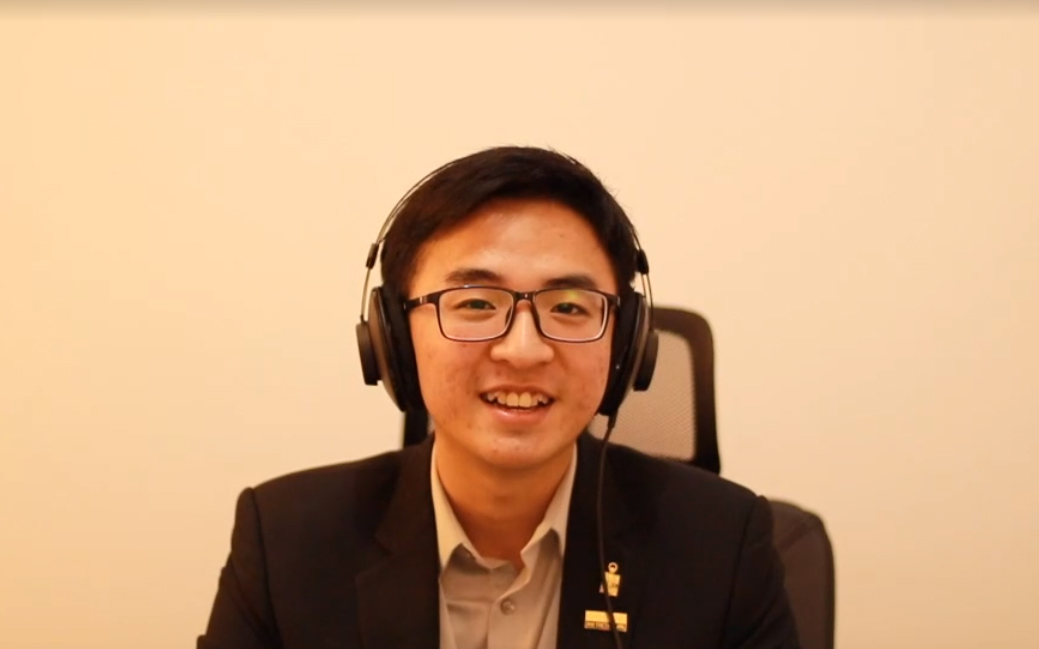 The Alvin Community College Mu Upsilon Chapter of Phi Theta Kappa honored its Spring and Fall 2020 inductees during its first ever virtual ceremony on October 7.
Guest speaker for the event was Khang Nguyen, Texas Regional Vice President for Phi Theta Kappa.
"We have four important foundational hallmarks: scholarship, leadership, service and fellowship," Lin said. "These four qualities will make you a well-rounded member of Phi Theta Kappa. It provides a great environment for you to grow."
Phi Theta Kappa is the international honor society of two-year colleges. Members follow four hallmarks, including scholarship, leadership, service and fellowship. To be eligible for Phi Theta Kappa, students must have completed at least 12 college credit hours at ACC and maintained a grade point average of 3.5 or above.
More than 4,000 ACC students have been inducted into Phi Theta Kappa since the ACC Mu Upsilon Chapter was created in 1963. Students in Phi Theta Kappa will participate in community projects and research projects during their time in the organization.
The Mu Upsilon chapter is a five-star rated chapter. The National Phi Theta Kappa Honors Society awarded the ACC chapter with the 2020 Distinguished Theme Award for the chapter's Honors in Action project. ACC President Dr. Christal M. Albrecht to the Texas Hall of Honors for Presidents because of her continued support of the honors society. Phi Theta Kappa also honored her with the Shirley B. Gordon Award of Distinction. She is one of 13 presidents throughout the country to receive the award.
Spring 2020 inductees
Deena Aguilar, Norma Aguilar, Robin Alquicira, James Baucom III, Ronezhia Beasley, Carmen Bernal, Jennifer Bradford, Karl Brown, Kennedy Buchanan, Sarah Bullard, Kaylee Castro, Samantha Chavarria, Cherilyn Chowdhury, Naomi Christopher, Briana Contreras, Jr., Daniela Contreras, Charlene Cuevas, Joseluis De La Garza, Roel Diaz, Rachel Dixon, Leslie Do, Chloe Dobrinich, Melanie Dominguez, Sindy Dufrene, Julia Dunlap, Danielle Espinoza, Christian Fabian, Cecilia Faulk-Gillis, Sarah Fillips, Karina Flores, Katelyn Flowers, Amanda Fowler, Roberto Gallegos, Delisa Garcia, Briana Garza, Victor Garza, November Gasca, Elsa Gonzales, Katia Ibarra Gonzalez, Amber Hall, Ariana Hanlon, Alexis Harper, Brittany Hernandez, Nathan Hines, Kaitlyn Holcomb, Alexis Horne, Brianna Hudson, Antonio Jimenez, Connar Johnson, Quinn Jones, Alyssa King, Pilar Leyva, Gabriel Dione Lorica, Nathalie Luna, Andres Luzardo, Kaylee Madden, Ximena Martin, Karissa May, Melissa Mazzeno, Dmitri Merchant, Mallori Merchant, Brent Mitchell, Christian Mondelli, Sydney Moore, Ashley Morrison, Tina Norsworthy, Naomi Noyola, Eberechi Onye-Franklin, Kassidy Osburn, Gerardo Palacios, Hayley Pelzel, Taylor Perez, Angelica Pilman, Leanne Plaisance, Jaclyn Pollard, Cassandra Ramos, Maribel Rangel, Cindy Razo, Kayla Razo, Georgina Flores Reyes, Isaac Richardson, Emily Rivas, Sunny Rodrigues, Citlaly Rodriguez, Noelia Rodriguez, Ryan Sanders, Madelyn Savage, Emily Schexnaider, Sierra Serrato, Laurie Shoemaker, Soha Siddiqui, Andrea Simmons, Elena Smolina, Stephani Solis, Ashley Torres, Sarah Velky, Jayne Vincent, Harley Westling, Dayton Whitworth, Jedidiah Willa, Heaven Wilson and Jacqueline Zuniga.
Fall 2020 inductees
Belen Almader, Isabella Alvarez, Jannessa Arias, Yuliia Babiuk, Reina Prada Bolanos, Susan Britton, Ariel Buffum, Ester Campos, Gianna Campos, Shelby Charbula, Madison Christensen, Tena Clark, Gregoria Comanse, Ekaterina Cunningham, Heather Curley, Jerdel Delsol, Faith Dewar, Ashley Duran, Andrew Emmitte, Jesika Fonseca, Glori Garcia, Shauna Herrera, Sarah Houck, Cameron Hubbard, Christa Kelly, Victoria Kocurek, Kacie Koenig, Brooke Lambert, Alexia Lowery, Logan Marquis, Kidest Melak, Jessica Nichols, Maria Ortiz, Mahboubeh Oufi, Julianna Ramirez, Ashley Ramos, Ashton Rodriguez, Leroy Romero, Evelynn Salazar, John Sebok, Emma Shelton, Yesenia Sosa, Kelly Strege, Tiffani Valdes, Bethanie White, Nicole Williamson.