Computer Networking - A.A.S. Degree/Certificates
Fuel Your Passion for Computer Technology
Computer technology is evolving faster than ever before and demand for computer professionals
with the right qualifications is at an all-time high. IT professionals are involved with designing, developing, supporting and managing computer software, hardware and information networks. ACC offers programs providing a wide range of options to help you gain entry into this high paying, in demand career path.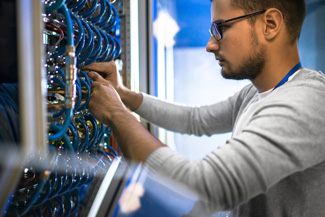 Career Opportunities
The field of computer networking offers some of the most well-paying and sought after careers in today's job market.
The Computer Technology field employs people in many different roles including:
Computer Network Technician
Computer Systems Analyst
Help Desk Technician
Information Security Analyst
Information Technology Specialist
and more!
What Will I Study?
The Computer Networking Degree/Certificate program prepares you for careers in many areas of LAN/WAN administration and design. The program will train you for the Microsoft Certified Systems Administrator (MCSA) and/or Microsoft Certified Systems Engineer (MCSE) certification exams as well as other exams such as CompTIA's Network+, A+, and Security+.
Curriculum Guide - Computer Networking, A.A.S. Degree/Certificate
---
Approximate costs for the A.A.S. Degree programs are $3,996 for in-district students and $6,756 for those out-of-district. This includes tuition and fees. Additional fees for books and supplies may vary.
*Alvin Community College may change tuition rates and other fees
without notice or when directed by the Board of Regents.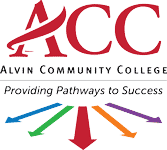 COLLEGE & CAREER PATHWAYS
Computer Networking is part of our Science, Technology, Engineering, & Mathematics Career Pathway. Click the box below to see other programs that may interest you.
Science, Technology, Engineering & Mathematics Career Pathway