Cybersecurity - A.A.S. Degree/Certificate
Help Protect Against Cyber Crime
Today's digital threats continue to evolve and become increasingly more complex. The cybersecurity profession is entwined with computer information technology and the businesses and industries that rely on computer technology for their daily operations. In our increasingly connected world, demand for cybersecurity professionals continues to grow as companies improve protection of data and digital assets.
Organizations need people with the knowledge and skills required to effectively respond to cyber threats by leveraging intelligence and threat detection techniques, identifying and addressing vulnerabilities, and analyzing and interpreting data. Skilled cybersecurity professionals are needed to secure, defend, manage, and respond to threats in the energy, oil and gas industries, financial, government, healthcare, retail and manufacturing industries.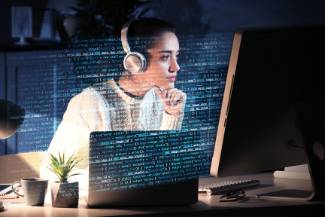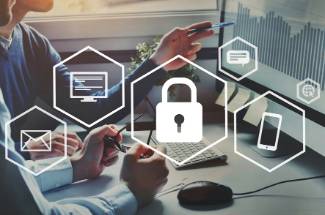 Career Opportunities
Demand for information security professionals is expected to continue to grow. Cyberattacks have escalated in frequency, and cybersecurity professionals are needed to develop innovative solutions to prevent bad actors from stealing critical information or compromising computer networks. Banks and financial institutions, hospitals and healthcare facilities, educational institutions, and other organizations, will all need to improve their information security capabilities in the face of growing cybersecurity threats.
According to the Bureau of Labor Statistics, the employment of information security professionals is projected to grow 28 percent from 2016 to 2026, much faster than the average of occupations.
What Will I Study?
The cybersecurity curriculum prepares graduates for employment with organizations that assess the security needs of computer and network systems, recommend safeguard solutions, and manage the implementation and maintenance of security devices, systems, and procedures. Upon completion of the program, students will be able to:
Analyze and determine the cybersecurity needs of an organization.
Identify and utilize cyber forensics tools.
Measure the performance of cybersecurity systems and troubleshoot within an enterprise-level information system.
Create and communicate organizational cybersecurity strategies and policies.
Curriculum Guide - Cybersecurity - A.A.S. Degree/Certificate
---
Approximate costs for the A.S. Degree program including tuition and fees are $4,200 for in-district students, $6,960 for students out-of district, and $9,840 for non-residents. Additional fees for books and supplies may vary.
*Alvin Community College may change tuition rates and other fees without notice or when so directed by the Board of Regents.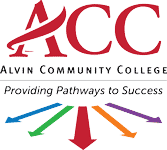 COLLEGE & CAREER PATHWAYS
Cybersecurity is part of our Science, Technology, Engineering, & Mathematics Career Pathway. Click the box below to see other programs that may interest you.
Science, Technology, Engineering & Mathematics Career Pathway