General Studies - Associate of Arts Degree
Figure Out Your Path With a Degree in General Studies
If you would like to explore a variety of study areas before committing to a degree or career path, ACC's Associate Degree in General Studies is an ideal option. Covering the basics of a college education, this program provides a broad variety of courses that will allow you to demonstrate the ability to work at a university level. Though it is designed for students who don't have a specific baccalaureate degree goal, in some academic areas, this program may meet the requirements for more advanced study.
If you desire to continue your education at a four-year college or university, it is strongly recommended to consult with the receiving college or university about transfer of courses.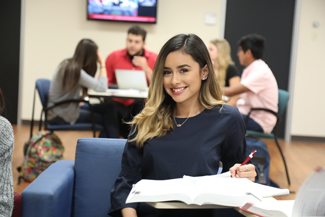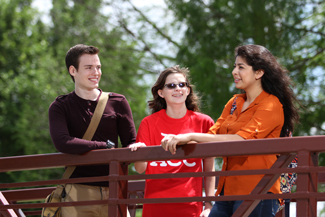 What Will I Study?
As a General Studies student, you will take courses in the following subjects:
Communication
Mathematics
Life & Physical Sciences
Language, Philosophy & Culture
Creative Arts
American History
Government-Economics / Political Science
Social and Behavioral Sciences
Component Area Options
College Level Electives
Pathways to Guide You to a Career
ACC offers degrees and certificates in eight Career Pathways to help you reach your destination. We'll provide the roadmap, along with assistance at every turn to help ensure your success.
Save lives by becoming an Emergency Medical Technician. Start the next great company with a degree in Business Administration. Or, become the next Gordon Ramsay by enrolling in our Culinary Arts program.
Career Coach
Career Coach is a free web-based tool that allows you to discover majors and in-demand careers based on your interests. Use it to discover academic programs and courses, take a career assessment, or explore the local job market.
Visit Career Coach and create your profile today!
Curriculum Guide - General Studies - Associate of Arts Degree
---
*How Much Will the Program Cost?
Approximate costs for the General Studies A.A. Degree program including tuition and fees are $4,200 for in-district students, $6,960 for students out-of-district, and $9,840 for non-residents. There will also be additional fees for books and supplies that will vary depending on course selection.
For more information on education costs, payment options, payment plans, deadlines and more, visit our Tuition and Fees section.
Financial assistance is available for those who qualify. For more information, visit our Financial Aid section.
*Alvin Community College may change tuition rates and other fees without notice or when so directed by the Board of Regents.

COLLEGE & CAREER PATHWAYS
General Studies is part of our Liberal Arts Career Pathway. Click the box below to see other Liberal Arts programs that may interest you.