Business Management - A.A.S. Degree/Certificate
Start Your Business Management Career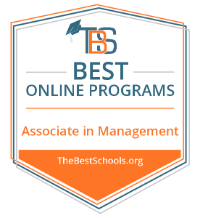 The field of business impacts everyone on a regular basis. Obtaining a formal education can help you with the skills and knowledge needed for a wide variety of business management careers. If you thrive in team-oriented environments where critical thinking and problem solving are valued, a career in Business Management may be for you.
At ACC, an Associate's degree in Business Management can be completed in as few as 24 months. Our certificate option can be completed in just three semesters allowing you to start a new career quickly. To top it off, we offer flexible schedules including day and evening classes, some offered online and hybrid.
Career Opportunities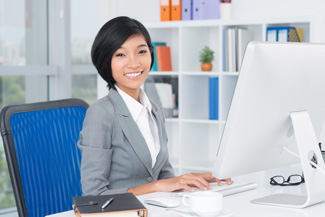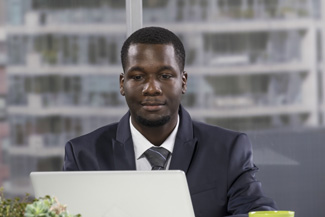 The Business Management program at Alvin Community College prepares you for many career opportunities available in the workforce today. We'll equip you with the knowledge and skills employers want in industries such as hotel, retail, and industrial. Some of the career options available with our degree or certificate are:
Business Manager
Human Resources Specialist
Office or Department Manager
Project or Event Manager
Sales Manager
Store Manager
According to Payscale, the average salary in this field is $45,000 in Texas. However, with advanced education, training and experience, salary levels could reach above $100k. The Bureau of Labor Statistics projects 8 percent growth for management occupations through 2026.
For more information on career opportunities in Management, please visit Career Coach where you can explore the local job market, take a career assessment, and build a resumé.
What Will I Study?
Our emphasis is to prepare you for a successful career in entry-level management positions or advancement in an already established career. You will develop technical, marketing, organizational, and behavioral management skills. You will take courses in a wide variety of topics such as:
Information & Project Management
Leadership
Financial Management
Principles of Management
Principles of Marketing
Production & Operations Management
Team Building
The Cooperative education course serves as an internship to help students locate positions within the field of Management.
Curriculum Guide – Business Management, A.A.S. Degree/Certificate
---
*How Much Will the Program Cost?
Approximate costs for the A.A.S. Degree program are $4,400 for in-district students and $7,160 for those out-of-district. This includes tuition and fees. Additional fees for books and supplies may vary.
Approximate costs for the Certificate program are $2,202 for in-district students and $3,582 for those out-of-district. This includes tuition and fees. Additional fees for books and supplies may vary.
For more information on education costs, payment options, payment plans, deadlines and more, visit our Tuition and Fees section.
Financial assistance is available for those who qualify. For more information, visit our Financial Aid section.
*Alvin Community College may change tuition rates and other fees without notice or when so directed by the Board of Regents.
An education at ACC is very affordable and students receive individual attention throughout their time at ACC. Once a student graduates from the Management program they can begin a career immediately or transfer to a four-year university and obtain a Bachelor of Applied Arts and Science degree (BAAS, BAS or BAT). There are a variety of concentrations included within any BAAS, BAS or BAT degree and the Chair of the Management program can assist students with transition to the workforce or a four-year institution.
Average salaries range from $45,000.00 - $65,000.
Alvin Community College is an equal opportunity institution. If you have a
disability and need assistance or require special accommodations contact the
Office of Disability Services at 281-756-3533 or ods@alvincollege.edu.

COLLEGE & CAREER PATHWAYS
The Business Management program is part of our Business & Marketing Career Pathway. Click the box below to see other Business & Marketing programs that may interest you.