ACC Culinary Arts Director Accepted into American Academy of Chefs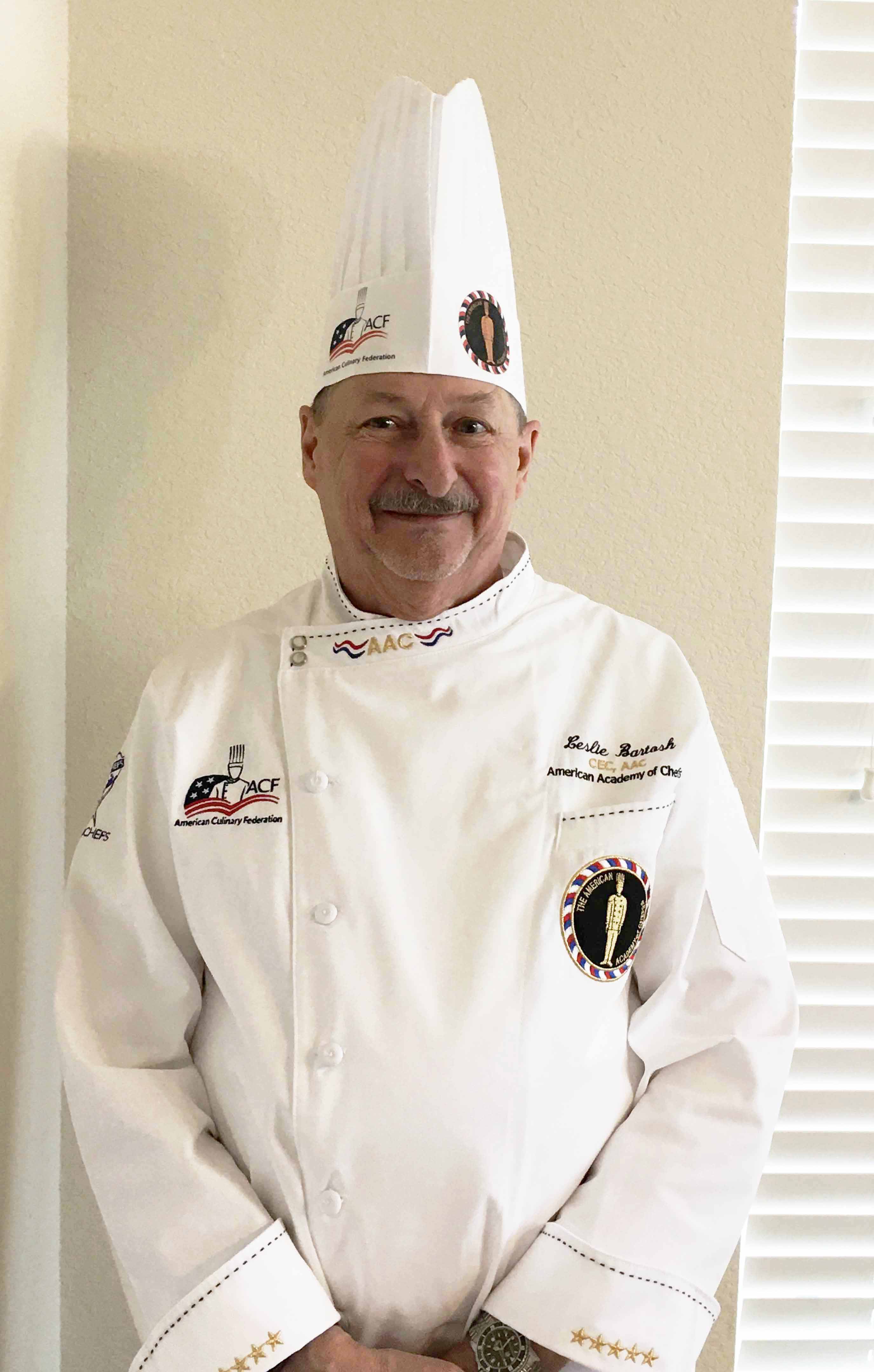 Alvin Community College Culinary Arts Director Chef Leslie Bartosh was recently admitted into the American Academy of Chefs which is an honors society for the American Culinary Federation.
"I am humbled by the honor," Bartosh said. "Being inducted is truly a milestone."
The Academy's mission is to promote the education of all culinarians by mentoring culinarians, awarding scholarships to students seeking a future in the culinary industry, and by providing grants to professional working chefs looking to further their career.
Of the 14,000 members of the Federation, only 5 percent have been accepted into the Academy of Chefs.
To be included in the Academy, members must meet several requirements including being in the profession for more than 15 years and being a certified master chef with the federation. They must also meet 10 attainable goals for membership.
"My Inclusion in the Academy caps my 50-plus years of experience in the food service industry and education," Bartosh said.
Joining the Academy would not have been possible without the many chefs and educators who have mentored Bartosh in his career, he said.
"There have been many chefs who have helped me along the way," he said. "They guided me in my professional growth and demonstrated what it means to be Chef as they passed on their knowledge to myself and others. I have tried to live up to their examples."
Due to the COVID-19 pandemic, Bartosh will be inducted through a combination of virtual ceremonies as well as attend the federation's national, in-person conference in July 2021.
For more information about the Culinary Arts program at ACC, visit www.alvincollege.edu/culinary-arts.