University Transfer Pathways
Houston GPS
The Houston GPS is an agreement among Houston-area community colleges and universities for seamless transfers. Participating institutions are listed here.
Houston GPS Goals:
Provide a timely, structured, and seamless pathway for students transferring from Gulf Coast-Houston area community colleges to Houston area universities. A seamless pathway means your credits will transfer to the receiving institution. For more information, see your pathways advisor.
Boost postsecondary attainment, and increase completion and successful transfer rates in the Houston region.
Build a culture of timely graduation that will save everyone time and money, most importantly our students.
All 2-year AA and AS degree plans will fully articulate into 4-year degree plans. Upon completion of AA or AS degree, community college students will enter 4-year institutions with junior-level status.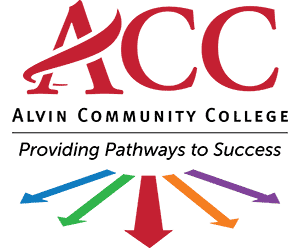 Does your path to success lead to transferring to a university to earn your Bachelor's degree? If so, Alvin Community College is here to travel the path with you. This page is dedicated to providing you with information to help you transfer seamlessly by way of our University Transfer Pathway Agreements with partnering universities. Contact an ACC Advisor or the College and Career Pathways center for assistance.
ACC University Transfer Pathway Agreements


Click a column header to sort:
Additional Articulation Agreements: