Science, Technology, Engineering & Math Career Pathways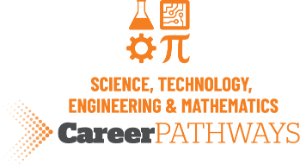 The STEM Career Pathway represents some of the fastest-growing high-tech fields. If you elect to pursue a career as a computer programmer, process technology or cyber security, the Science, Technology, Engineering and Mathematics Career Pathway is for you.
Degree & Certificate Programs
ACC's Biological Science program will help you understand the nature, scope and relationships of life forms, as well as how biology applies to the environment, engineering, medicine, and everyday life.
Computer Information Technology, AAS, AS, TC
IT professionals are involved with designing, developing, supporting and managing computer software, hardware and information networks. ACC offers programs in Networking, Programming and Systems providing a wide range of options to help you gain entry into this high paying, in demand career path.
Drafting and Design Engineering Technology, AAS
The ACC Drafting and Design Engineering Technology program provides extensive hands-on training in the basic principles of engineering drafting and design. Specialized courses will train you in advanced piping and mechanical design.
A Mathematics degree can set you on a path to a broad range of careers in a wide variety of industries including business, healthcare, government, education, finance, insurance, and more. The Associate in Science Degree (A.S.) in Mathematics is a two-year program designed to prepare you for transfer to a four-year college or university.
Physical science involves studying and analyzing the nature and properties of energy and non-living things. At ACC you'll have the opportunity to explore subjects such as oceanography, meteorology, earth science, organic chemistry, engineering, physics, astronomy, and more.
Process technicians are responsible for the safe and reliable operation and maintenance of refineries and petrochemical plants. At ACC, you will train to become a process technician in the refining, petrochemical, power generation, oil and gas production, food, metals, minerals, and other process industries.