Solve Societal Problems by Studying Human Behavior and Interaction
Sociologists study society and social behavior by examining the groups and social institutions people form, as well as various social, religious, political, and business organizations. Sociologists are concerned with the characteristics of social groups, organizations, and institutions; the ways individuals are affected by each other and by the groups to which they belong; and the effect of social traits such as sex, age, or race on a person's daily life. The results of sociological research aid educators, lawmakers, administrators, and others interested in resolving social problems and formulating public policy.
An A.A. degree in Sociology can be earned completely online in just four semesters making it a great option for working students and those needing the convenience of learning from anywhere. It can also help you transfer to obtain a BA in Sociology from a four-year college or university.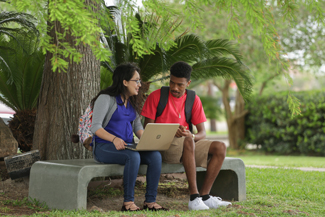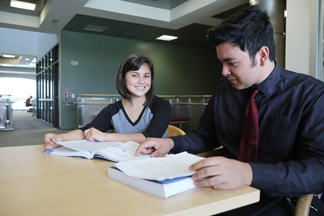 Career Opportunities
The Associate of Arts (A.A.) in Sociology degree program at ACC helps prepare you for a career working with diverse populations and industries. Sociology can provide the necessary foundation if you're aspiring to pursue a career in any of the following fields:
Counseling or crisis work
Criminal Justice System
Teaching
Public relations
Environmental Sociology
For a detailed analysis of career options, view or download Sociology: What Can I Do with this Major?
According to the Bureau of Labor Statistics the median annual wage for sociologists was $79,650 in 2017. In the Houston metropolitan area, starting salaries for sociology-related jobs begin at over $51,000 per year with the average salary at over $80,000 per year.
For more information on career opportunities in Sociology, please visit Career Coach where you can explore the local job market, take a career assessment, and build a resumé.
What Will I Study?
The Associate of Arts degree in Sociology is intended to provide you with the first two years of general requirements and a foundation in Sociology that will prepare you for transfer to a 4-year college or university. This degree may be obtained completely on-line.
You will study a variety of topics including:
Research and theory in the Psychology of learning
The study of human society
Social Problems
Functions of the family and relationships
Human sexuality and gender issues
Minority-Majority group relations including prejudice, discrimination and racism
Statistical methods
In depth study of human behavior within the social environment
Curriculum Guide - Sociology, A.A.
---
*How Much Will the Program Cost?
Yearly costs for the Sociology A.A. Degree program including tuition and fees are approximately $4,200 for in-district students, $6,960 for students out-of-district, and $9,840 for non-residents. Additional fees for books and supplies may vary.
For more information on education costs, payment options, payment plans, deadlines and more, visit our Tuition and Fees section.
Financial assistance is available for those who qualify. For more information, visit our Financial Aid section.
*Alvin Community College may change tuition rates and other fees without notice or when so directed by the Board of Regents.

COLLEGE & CAREER PATHWAYS
Sociology is part of our Liberal Arts Career Pathway. Click the box below to see other Liberal Arts programs that may interest you.