Become a Teacher and Join a Profession That's Shaping the Future
The choice to become a teacher is a decision to make a significant impact on the future. Teaching is the essential profession - the one that makes all other professions possible. As a teacher, you'll gain satisfaction by preparing students to become knowledgeable, skilled and engaged citizens that can benefit communities, countries and the world.
The Associate of Arts in Teaching (AAT) degree provides a set of courses within the Teacher Certification areas which will transfer to any public university in the state of Texas that offers education degrees. As a transfer student, you must meet the admission requirements from the accepting college or institution. We offer a variety of courses and degrees to meet the diverse goals of education majors.
Students in the AAT degree program may choose one of two distinct specialization areas leading to teacher certification including:
Leading to Initial Texas Teacher Certification, EC – Grade 6 and other Certification Areas
Leading to Initial Texas Teacher Certification, Grades 7-12 with specialization in History, Mathematics, and Science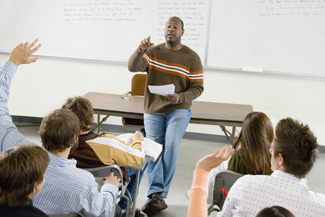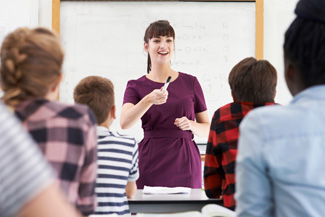 Career Opportunities
The Bureau of Labor Statistics predicts growth of 7% for Elementary school teachers and 8% for Secondary school teachers until 2026. The average annual salary for Elementary School Teachers in Texas is over $56,000/year and over $57,000 a year for Secondary School Teachers.
For more information on career opportunities in Teaching, please visit Career Coach where you can explore the local job market, take a career assessment, and build a resumé.
What Will I Study?
The enriched integrated pre-service courses will provide you with an opportunity to participate in early field observations at all levels of P-12 schools with varied and diverse student populations. The education courses will serve as an introduction to and analysis of the culture of schooling and classrooms with an emphasis on factors that facilitate learning the pedagogy and professional responsibilities of teachers.
Curriculum Guide – Teaching, A.A.T. Degree
---
Approximate costs for the Teaching A.A.T. Degree program including tuition and fees are $4,200 for in-district students, $6,960 for students out-of-district, and $9,840 for non-residents. Additional fees for books and supplies are approximately $2,000.
*Alvin Community College may change tuition rates and other fees without notice or when so directed by the Board of Regents.

COLLEGE & CAREER PATHWAYS
Teaching is part of our Education Career Pathway. Click the box below to see other Education programs that may interest you.
---