Alvin Community College Accreditation
Alvin Community College is a public community college in Brazoria County, Texas. We provide educational opportunities in workforce training, academics, technical fields, adult basic education, and personal development.
Alvin Community College is accredited by the Southern Association of Colleges and Schools Commission on Colleges (SACSCOC) to award associate degrees and certificates.
Contact the Southern Association of Colleges and Schools Commission on Colleges for questions about the accreditation of Alvin Community College: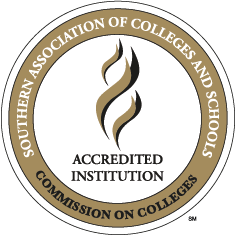 Southern Association of Colleges and Schools Commission on Colleges (SACSCOC)
1866 Southern Lane
Decatur, Georgia 30033-4907
404-679-4500