Financial Literacy
Make well-informed decisions about YOUR finances!
The resources below are designed to help improve students' understanding of financial concepts and services.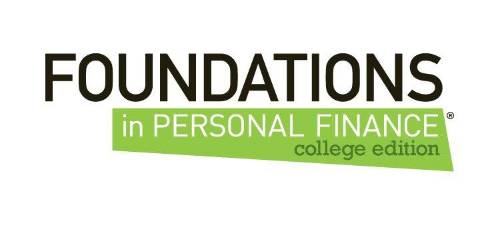 This online learning platform offers a life-changing curriculum with a focus not only on personal finance concepts and knowledge, but also practical application that leads to behavior change. Log in to the POD (students) to learn more.
Financial Resources
360 Degrees of Financial Literacy
A service provided by CPAs to help you understand your personal finances through every stage of your life.
Budget Calculator
Use a budget calculator to take control of your spending.
Building Wealth
A beginner's guide to securing your financial future with online personal assessments.
CashCourse
A real-life guide to taking charge of your money featuring online personal finance tools.
FoolProof
Interactive, online "modules" that teach consumers about financial responsibility.
Mint
Managing your personal finances in a simple, easy format.
NEFE
The National Endowment for Financial Education (NEFE) is dedicated to inspiring empowered financial decision making.
On Your Own
A money blog dedicated to helping you make better money decisions.
Smart About Money
The experts at SAM are your partners in financial fitness and long-term wealth health.
Tax Guide for Students
Tax credits and deductions for education.
Should You Buy or Rent a Home?
The case for home ownership.
Sources for Grants and Scholarships
Effects of Debt on You During and After School
Auto Insurance and Auto Ownership
Health Insurance