Neurodiagnostic Technology (NDT)
Accreditation
The Neurodiagnostic Technology program is accredited by the Commission on Accreditation of Allied Health Education Programs (www. caahep.org) upon the recommendation of the Committee on Accreditation for Education in Neurodiagnostic Technology (www.coa-ndt.org).
The most recent accreditation decision made by CAAHEP CoA-NDT for the Neurodiagnostic Technology program is: Continuing Accreditation.
CAAHEP
25400 US Highway 19 North
Suite 158
Clearwater, FL 33763
Phone: 727-210-2350
Fax: 727-210-2354
CoA-NDT
1449 Hill Street
Whitinsville, MA 01588
Phone: 978-338-6300
Fax: 978-832-2638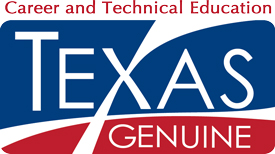 COLLEGE & CAREER PATHWAYS
Neurodiagnostic Technology is part of our Health Career Pathway. Click the box below to see other Health programs that may interest you.